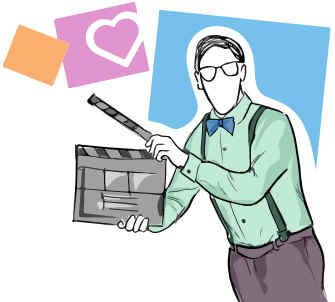 ---
---
It's Creative
A world class film festival platform to showcase and voice out young creative filmmaking talents.

It's Youthful
Young people between the age of 14 to 25 from the Salesian world have an opportunity to showcase their novel ideas globally through short films.
It's Global
A two-day festival that takes place simultaneously in almost 136 countries featuring young filmmakers and new voices.
It's Rewarding
The winners of DBGYFF 2023, Season will be rewarded with fabulous cash awards totaling 100,000 Euros.
---
---
SUBMISSION CATEGORIES
Submit your Short film in any genre on the theme not exceeding 5 minutes.
SUBMISSION THEME
"Love builds Peace and Solidarity"
All films with a storytelling element related to the theme.
SUBMISSION CLOSES
The Final Deadline for DBGYFF 2023 is Tuesday, 15th August,2023.
---
---
AWARDS & RECOGNITIONS
Ten Global Bests
Best Global Juniors
Best Global Seniors
Seventy Regional Bests
Best Ten - Africa Madagascar
Best Ten - Inter America
Best Ten - America South Cone
Best Ten - East Asia & Oceania
Best Ten - Europe & Middle East
Best Ten - North & Central Europe
Best Ten - South Asia
100 Local Bests
For every 100 entries from a province, 5 local best awards will be given.
---
INFLAME THE WORLD WITH LOVE
"We must dare to be different, to point to ideals other than those of this world, testifying to the beauty of generosity, service, purity, perseverance, forgiveness, fidelity to our personal vocation, prayer, the pursuit of justice and the common good, love for the poor, and social friendship."
"May your youthful spontaneity increasingly find expression in fraternal love and a constant readiness to forgive, to be generous, and to build the community."
---
The motto 'Love builds Peace & Solidarity' invites young people to dream big and emerge as ambassadors of love, and sow seeds of peace and solidarity among all peoples.
---
---
Festival of Youth
DBGYFF is indeed the first of its kind, a world-class festival platform offered to young people to contribute to the common good.
Voice of Love
DBGYFF strives to embrace, encourage and empower every young person to become the voice of love, peace and solidarity.
Global Fiesta
Millions of youth all over the world will unite as a global force to experience the love-filled film fiesta and in turn strive make the world a better place.
Rise up Humanity
The reconstruction of humanity and the restoration of Justice, Peace and Solidarity is the most urgent need to be addressed by the youth.
---
Do you have your film to submit?
---
---
STAY IN TOUCH
Receive updates about DBGYFF and more